News and Views
Public Speaking
1. With all its difficulties, public speaking, today, has become a necessity for middle level and senior executives. More presentations are being made in front of the board of directors of any organization than ever before. The power point or the PPT has, no doubt, made the task a shade easier. Instead of referring to the cue cards while making a speech the presenter can refer to the slides on the screen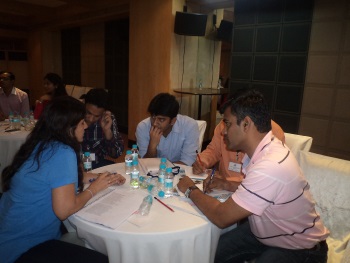 2. I.T. professions are focused innovators who are strong in their professional knowledge but often r they require support in speech and linguistic Skills. Every month many engineers in various disciplines opt for Public Speaking training.
3. Students who had completed the course till September end were awarded the course completion certificates. As per protocol, they write down their final feedback on the day of completion. Some of these feedbacks are listed below. .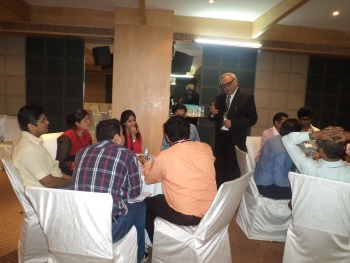 4. Feedback:
Gaurav Saini: Head- ITO Hr Global Center: Excellent
Since two days I am focusing only on my voice and speech. There were video recordings done. I was able to look at my style, gain insight on the areas of improvement, testimonial on the areas of strength. So after all this discussion going through various exercises, I feel satisfied enriched and overall happy to understand the nuance of speech and voice modulation. Had a great time!
Gurdip Singh: Team Lead
The training highlights various aspects of effective and efficient speech in general. Also, it helps confidants to evaluate the own development. Overall the training is good; however, the duration seems a little too long. If possible, design the workshop for one day.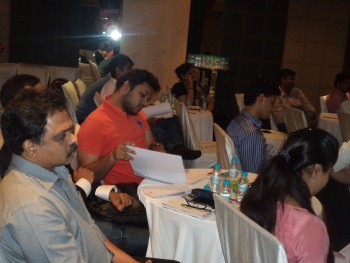 Chintan Joshi: Team Lead SAP: Excellent
There was lot of aspects about by speaking which were hidden to me. It overall helped to understand the hidden gaps. It was really helpful to understand on the 5 modulation techniques. With multiple expresses & Video recording it helped self-retted & seek feedback on the shortfalls for me language errors while speakers was good to know, which could help me to work on my language. Recommend at given for improvement leveled to plan my action for coming days.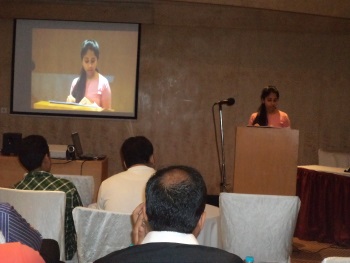 5. Foreign Students
Off and on, students do come from for off places for training in Public Speaking. In the past, we had students from France, Netherland, Spain, Kenya, Malawi, Middle East etc., but this is the first time that a lady from Italy came for a 10 Day training programme in English language
Laura Jentgen
She reached us on Google some Six months ago, and then talked to me stating her objectives. It is a matter of pleasure that she completed her training in 10 days and become a confident speaker in English. The picture below is that of Laura receiving her Completion Certificate.
Her Comments:
I really like the lessons because the teacher pushes me to do it better every time. He tells me every mistake I make in order to improve my skills every day. I admire the fact that he makes me work at home and that he is proud of the results I reach. I can feel that he does his work with determination and that he really wants his student to become confident when they speak in English. I have never made this of exercises in English, so I may continue in this way, because it helps me to express myself clearly, which is my biggest problem. These exercises combined with some grammar and vocabulary is the basis of the most entertaining English course I've ever attended.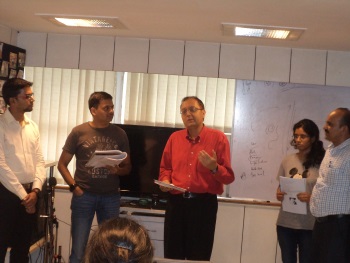 8. Blogs:

following blogs were posted on our blog sites:
blog.nimblefoundation.org
blog.satishkakriconsultants.com
Financial Inclusion: - The Need of the Nation:
India, a developing country is a land of inequities. Vast disparities exist between the income and wealth levels of the haves and the have-nots of the country. With a rapidly increasing population, it is Financial Inclusion that represents a bridge that can connect different strata of society and ensure that all citizens of the Country enjoy the basic minimum means of living. For reading more…….
http://wp.me/p2ryo4-AN