One Day intensive Workshop on 16th Feb 2019
Objectives
•Developing interpersonal skills that facilitate communication and manage conflicts.
•Learning to work with groups to solve problems and accomplish projects.
•Holding performance discussion for changing behavior and enhanced productivity.
•Understanding clearly when to manage and when to lead the team.
•Understanding styles of leadership and assessing one's own leadership behavior.
•Using effective communications to motivate, coach and to inspire.
Framework:
•Understanding leadership styles and developing acumen to adapt according to the demands of situation.
•Understanding and developing an ability to align vision with the individual team members for better performance.
•How to integrate leadership and managerial roles understanding; when to be a leader and when to be a manager.
•Understanding and distinguishing the different team types.
•How to explore the principles that make a particular team work.
•Understanding decision making tools for strategic decisions.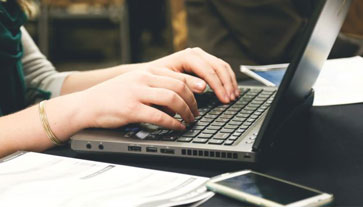 • Spellings, Grammar and Punctuations
Further spellings and grammar have always been a problem. We learn the grammar during our school days after which we assumed that we know the language and casual approach is adopted. The result is that mistakes in spellings, grammar and punctuations dilute the efficacy of communication. It even creates a bad impression which affects the business.
• Self-confidence and fear of rejection
Self-confidence and fear of rejection make the task more difficult. Confidence in writing can be developed by proper Training and experience.
• Proper Training
Inability to use the format which is appropriate makes the job more difficult.Proper training enables to help and mitigate the deficiency.
• Too much thinking
Too much thinking delays the work and sometimes it is not checked properly. It is necessary to review and recheck the important emails as small mistakes will also look big in this form of precise communication.
• Assimilation in Communication
If a question is asked it is necessary to understand the question even if it means requesting. In verbal communication, hearing is not enough. It's necessary to listen and assimilate to make the conversation meaningful. In written communication it is necessary to thoroughly understand before sending a reply. The communications have become brief, so it's all the more reason that the reply should be clear and lucid. Preparation is very necessary and it should not be assumed that receiver will understand what you have tried to explain.
How to improve Business Communication?
Some simple tips are given below:
•
Think before you write.
When we just start writing, without clarifying in mind what we have to say, we end up in confusion. So whether you answer a mail or you write a mail, just be very clear what message you want to transmit.
•
Be Direct
The biggest change in business communication is that no longer introductory notes have to be given. An Email has to be just direct dealing with the propositions and that to in a precise manner.
•
Read what you write
Since communications are happening in a fast fashion, there could be tendency to forward it without properly reading. It is recommended that any mail should be read twice before it is transmitted.
•
Study Good Writing
There is so much material on the subject available on the net. Besides, some very good books are available. Apart from the art and craft of good writing, you must also study speeches or writings of world leaders. There objective always is to make audience understand each and every word. So reading such material helps you to develop your clear style.
•
Avoid using your company acronyms
We become so habitual of using acronyms that even in our communication these appear. Acronyms or buzzwords of any kind should be avoided.
•
Active use instead of Passive
Passive voice which has till now being a fashion in the business writing is to be avoided. Use an articulate strong active voice in your sentences. These make more lucid reading.
•
Write in a conversational tones
The tone of your communication need not to be bookish. Instead, you should write in a conversational tone. The reader must feel that you are talking to him/her.
•
Avoid hyperbole
Facts and testimonials from well known companies or individuals are far more effective than the superlatives that you may use to describe yourselves, efforts or any other point.
•
Avoid verbosity
Long sentences where you use too many words tend to overlap and be repetitive in ideas. Avoid these. Be clear concise and get to the point sooner than later. Guide your reader by including his specific call-to-action button.
•
Remove the emotions
Appealing to the emotions is good only for advertising communications. There is no place for emotions in business messages. So remove any emotions that may be visible in your writing.
•
Review and correct
Before sending the message you must review and correct. All the tips which have been enumerated when kept in view will render your review more purposefully.
Commercials:
Duration:
1 Day
Timing:
10 am to 5:30 pm
Investment:
Rs. 2500/- inclusive of courseware,lunch and evening tea.
Venue:
Nimble Learning Center, 318, Tulsiani Chambers, Free press journal marg, Nariman Point, Mumbai, Maharashtra - 400021
Contact: Ms.Lija Raju
Phone No: 022-22810000
Register Online: Click here (CC Avenue secure payment gateway)