PUBLIC SPEAKING
People have always been scared of speaking in public.Even leaders from ancient times have always admitted that when they had to stand up in front of a gathering and speak there is an onslaught of stage fright which manifests itself in many ways. The mind goes blank. At times the speaker perspires.The heart starts beating hard and the legs start trembling. One or more of these symptoms have been faced by most of the renowned public speakers and world leaders at one time or the other.
With all its difficulties, public speaking, today, has become a necessity for middle level and senior executives.More presentations are being made in front of the board of directors of any organization than ever before. The power point or the PPT has, no doubt, made the task a shade easier. Instead of referring to the cue cards while making a speech the presenter can refer to the slides on the screen.
But an untrained and inexperienced speaker may find it even more difficult to maintain poise while making a presentation. There is an additional task of handling the laptop and pointing toward the screen while making the presentation.
Nimble Academy has designed a Full Day Workshop to train participants in public speaking. The course comprises exercise that removes the root cause of stage fright and the consequent frightful symptoms.
The first and foremost aspect of public speaking is articulation; each and every word that is spoken must be clearly understood by the audience. Only a consistent practice under guidance of an expert can bring about that level of clarity in speech which is so very important for all public speakers.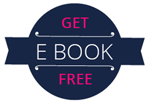 Development of a strong emotional intelligence is the next dire requirement for a confident public speaker.Even individual with a very high IQ miserably fail to use their intelligence when empowered by strong emotions.
Nimble's "Public Speaking" course comprises a number of breathing and vocal exercises and practice sessions which cumulatively act and enhance emotional intelligence of the student. There is no age bar. Young executives, CEO's and even senior citizens have their public speaking skills and derive the vast advantages the public speaking course offers.