LEADERSHIP SKILLS TRAINING
Nimble Foundation's Leadership Skills Development Program covers Communication, Presentation Skills, Team Building, Decision Making, Delegation, Time Management and a lot more.
Content:
Communication & Presentation Skills:

Voice & Speech :
• Building better breath control.
• Enhancement of capacity of voice.
• Effectively using Modulation of Voice.
• Developing cordiality in voice.
Preparing & Delivering Effective Presentations
• Developing ability to speak impromptu.
• Video Recording & Play Back Sessions.
• Preparing a Presentation – Developing the Structure.
• Keeping the Presentation on Track.
• Including the right content.
• Developing your own style.
• Connecting with the audience.
Motivation & Confidence building:
• Enhancing self-esteem and self worth.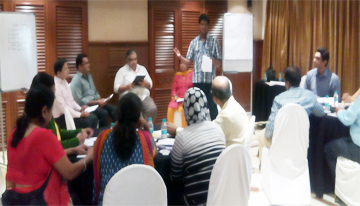 Body Language:
• Displaying Positive Body Language.
• Maintaining Poise in Appearance.
Time Management:
• Understanding Time.
• Analyzing Use of Time.
• Assessing Your Ability.
• Working out Priorities
• Using Time Planners
Leadership Skills & Team Building
Effective Delegation:
• Capability & capacity of team members.
• Developing Trust.
• Non interference after delegation.
Team Building:
• Characteristics of a good team.
• Emphasizing the importance of Vision.
• Integrating one's leadership and Managerial Goals.
• Using a Leader's role as motivator and coach.
• Understanding the principles that make teams work.
• Employing a work team simulation.
Leader as a Manager of People:
Decision Making:
• Analytical Thinking.
• 7 Steps Decision Making.
• Taking Fast Decisions.
• Dealing with Procrastination.
Managing Skills:
• Understanding the Role of a Manager.
• Enhanced Interpersonal Skills.
• Ability to Delegate effectively and monitor the progress.

• Improving the Team efficiency continuously.
• Getting the best results from people.
• Minimizing personal stress.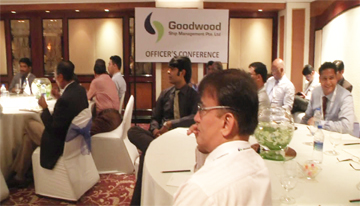 What makes a Great Leader:
• Definition of an effective Leader.
• Traits of a Strong Leader.
• Leadership Styles.
• Leading v Managing